Review of questions and answers session with Jeff Spock about Heroes 6
1. The formal timeline calles "Sylath" as the God of Air regardless of the fact that Dark Messiah gives us another name - "Ylath". What name is right? As it is told by "Mal-Beleth" the Sovereign is used in the official timeline instead of Kha-Beleth. Can we speak about a typo here or these two characters differ each other?
So that the true facts are recorded these entitles are officially called as "Kha-Beleth" and "Ylath". But in the world of Ashan there are a lot of various cultures and races, so there would not be any surprise if some names had local versions. It is just the same as Englishmen call the capital of Russia "Moscow", French speakers call it "Moscou", and an exact phonetic spelling would be "Moskva". So there would not be any surprise if some of Ashan?s peculiar names had light differences in spelling from nation to nation.
2. What is Raelag about 19 years between Dark Messiah and Heroes 5 Hammers of Fate?
The great amount of time of Raelag was spent in learning the ways of the Dragon Knights and becoming involved into the order. There were many investigations and discoveries, also the Dragon Knights were on the tracks of entities such as the Dark Messiah and the Skull of Shadows. But on a merely individual level there was a number of entities in Raelag to succeed in tracking down Isabel, liberating her, and trying to complete all the complexities of a remote relationship… Raelag is our admirable character, and there would not be any surprise if he appears suddenly from time to time in the Ashan world.
3. How entirely did Raelag finish with the true Isabel?
It possibly may not have clarified in the final cut scene, but Raelag singular who realized the switch that Biara had dragged. Raelag stayed in Sheogh to liberate Isabel, and they together struggled their way out of the demon universe. Exits from Sheogh are neither foreseeable nor steady, and going out and making it to the Griffin Empire was a lengthy and questionable process.
Why the other 3 heroes who encroached Sheogh were ignorant?
They were not watching her as densely, they were not amorous.
4. Is Arantir alive or dead as of Dark Messiah ending?
To my mind we can guess that his overthrow at the hands of Sareth merged with the cataclysm at the cemetery would extend even his important abilities…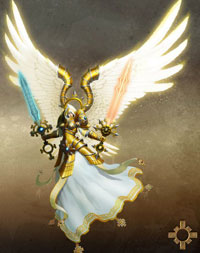 5. Was there a special reason why Elrath intervened and murdered Laszlo in Heroes 5 Hammers of Fate, out of "Godric?s devotion"?
At the time when Godric died he was far and away the most faithful and devout paladin in the whole Griffin Empire. Ashan is a site where gods are attended and live, Elrath would surely have heard the last wish of his most devoted and steadfast believer.
6. Where are Nadia and Aidan all the time of Heroes 5?
Unfortunately Nadia died in childbirth having Zenir. That was one among other reasons for his extraordinary identity, and the reason was also that Cyrus became greatly bitter and cold over the time. Aidan was knighted by Dragon and had other wars to take part in, studies to follow, evildoers to win. He also met a certain Tieru… However it is another kind of story.
7. Which of the 4 Dark Messiah endings we can think is canonical?
The formal answer is that it is necessary to wait for us until a novel or a game appears that takes place right after that occurrence. Personally I like the thought that he made his decision by rejecting to decide, that he kept the Skull of Shadows for himself and the Ashan fate is very important because Sareth studies what future would be best. Heroes Kingdoms investigate another variant of the possible endings, the one where Sareth complied Kha Beleth and liberate the Demons.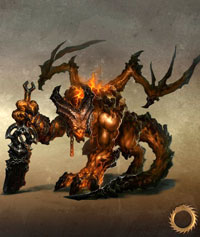 8. If Sar-Elam was a human being why he has a draconic scull?
From the beginning of his life Sar-Elam was a human wizard. He was the most powerful and strong wizard all over the world. In fact his position was between immortal-dragon and mortal-human so got also the ability of changing into a draconic form. When his death took place while he created the prison world of Sheogh, a part of his soul went away and bound to a large chunk of shadow-steel ore that further was shaped like a scull of a dragon to comply with his "divine" (draconic) essence.
9. Narxes and Isabel mentioned Crag Hack and Solmyr in Heroes 5. We want to know is there a backstory to them or they were only a kind of a name-dropping?
Ashan consists of millions of various people that have different names. A number of names includes repeated ones. Other names are characterized by great power so they may be used for many times across all the probable universes of reality… As for the shortest answer, Solmyr and Crag Hack are part of Ashan world.
10. A single scenario of Heroes 5 Hammers of Fate "In search of power" rotates around Veyer trying to "create" a new kind of Demon Sovereign due to death of the previous one.
First of all Veyer does not apply to the brightest lights on the Infernal Christmas tree. He could interpret different events in a wrong way. For the second, when a demon is "murdered" it enters the demonic cycle of rebirth, it remembers old situations from his life however is reborn as a lowly imp and has to re-ascend the ladder of strength. The third remark is that if Demon Sovereign is only one Veyer?s ambition will be greatly hopeful. The most suitable questions in this case are: Why does Veyer think into the Demon Sovereign death? In what of Veyer?s "lives" does it happen?