Heroes 6 Reputation System
As a game series becomes older and older, and as new mechanics and genres of the game appear and get the standard, it can face some difficulties for a seasoned franchise to remain the same without the risk of moving away the fans of the game. The people who are responsible for the development of the game need to achieve a balance between staying solid to what drew players to a game firstly, and what new fans hope to get from a modern version of the game. It is a puzzle that Hungarian developer Black Hole Entertainment is at the present time wrestling with the development of Might and Magic: Heroes 6.
The last version of Heroes game was prepared in 2006, and stuck densely to its turn-based strategy-mixed-with-RPG basis (which started in 1995). The series has always been powerful on story, a regress to the first Might and Magic games which were seriously RPGs. Now, though, Heroes 6 is thinking easily what we can get from modern RPGs, by attaching a morality structure - a system that can modify the definitive result of the game, and is coditioned on choices you make during the playing process.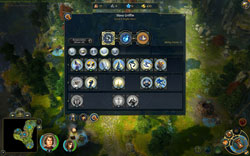 Tears and Blood dots are tracked singly.
The name of the system is Tears and Blood, and works on the basis that players usually tumble into one of two classes during the playing process of strategy game: defensive; guarantying their units are always safely and playing carefully, or aggressive; lessening the loss of life by demolishing enemies as rapidly as possible, and being totally inexorable on the space of battle.
According to your style of playing, you will catch Tears points or Blood points that are attached to a meter with Tears and Blood at contrary ends. As you develop your playing skills through the game, you will be able to move from a neutral force, for example a Cleric, to something on either border of the spectrum - a Confessor for players who choose the path of Tears, or an Inquisitor along the path of Blood.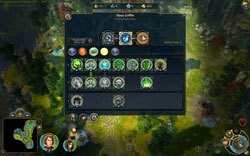 You get points for your right actions on the overworld. For example you can pursue or not a fleeing enemy (Blood if you do, Tears if you don't ) and complete certain quests in a different way. It is amusing that the points can be also awarded for how you conduct within each tactical fight.
In case you are a great user of defensive and curative abilities, you are probably to be awarded Tears points, while users of Drain Life spells and other principally aggressive abilities will find themselves raising the level of Blood. This is important because the class transformation you make (for instance as Cleric to Confessor/Inquisitor) gives you some abilities and skills that will conduce to improve your play style further down one way or the other. The Confessor acquires the Martyr ability, for instance, which enlarges the protection of other parts if one perishes.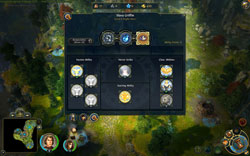 Charitable undead are a probability.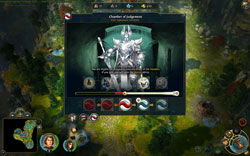 The system of Tears and Blood has involvements that extend beyond the battlefield, nevertheless. Like other games of Heroes, Heroes 6 includes several various factions, which game fans intermit between the playing process as throughout the campaign. When you finish the campaign, the result depends on how you plays, you will play having two possible epilogue tasks (depending on whether you took the path of Tears or Blood), another trope Black Hole has raised from modern RPGs.
It is understandable that the Blood and Tears system is characterized by activeness for all five of faction campaigns of the game. Would you like to become a charitable Necromancer? That can not only be fulfilled, but it will be rejected in the look and character peculiarities. It is a system which, while not certainly innovative or new, still fits in unexpectedly well with the philosophy and aesthetic of Heroes. As somebody who conduces to play these games at a comparatively slow pace, I hope myself enjoying the possibility to heedfully count every addition the game gives me, knowing that my determination will at least have some small influence down the line.
What do you think about it? Do you feel like a morality system of course will fit into Heroes? Or do you enjoy your style of playing and sameness to be separated? Give us the information below!
---
Raven at 2016-11-21 23:30 wrote:
I have a question that I hope will be answered. Can we develope both bars in Blood and Tears reputation to its maximum? As far as I'm oriented there is two blood bars and two tears bars. I know that I can max out both bars in one reputation and still max out a bar in the other reputation, but my question is - can I max out both bars in both reputations? Despite trying I can't find the answer on my own. I'd really appreciate the answer and I hope that it will help other players too.
Locustus at 2011-04-28 16:36 wrote:
Without looking into the details, I don't think that morale is something I would appreciate in my favourite game, mainly because the choices I make has nothing to do with morale but with effectiveness: what works best for me. Sometimes it is defensive and other times it is more aggresive, depending on the foes characteristics. But in general I can say that 'a' reputation system could add something, especially increase the replayability of Heroes. Something that got increased in the line of Heroes 1 to 3, but after that dropped a considerable amount. Meaning that the replay of Heroes 4 & 5 is considered much lower by me then is basically possible. From this point of view I find it a plus that the developers are looking for new ways.
artur cullhaj at 2011-03-30 22:53 wrote:
im not sure but that could be nice. it could be an improvemet to the game although i liked Heroes 5
very much. i've been waiting for Heroes 6 game release and im not sure about the date. is it at 10 may 2011? anyway it seems you have done a great job guys. take care